Queen Double Room Non-Smoking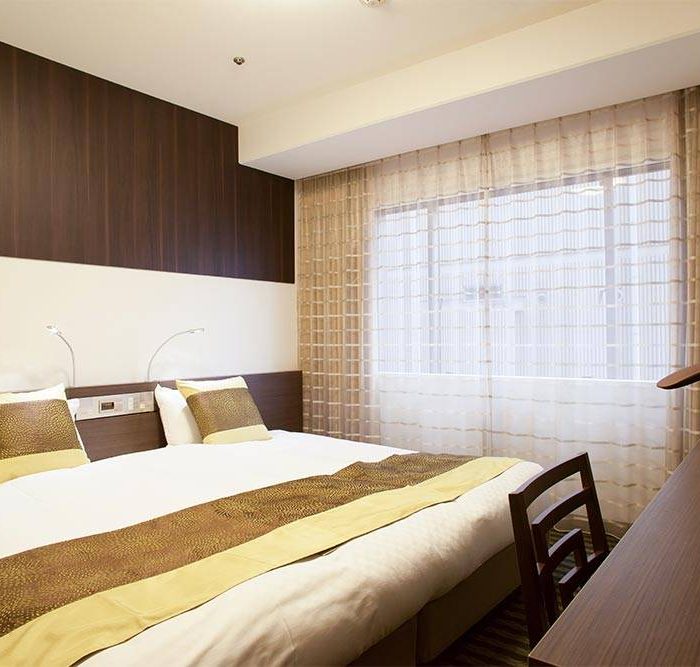 Queen room located on the 4th to 12th floors is designed for making your stay more comfortable.
Jointed 2 single beds to queen size(220cm wide) actually.
Luxury Simmons bedding offer your high-quality sleep.
Guests can sleep up to 2.
Highly recommended for guests who stay with 2 person or family with small child.
All standard amenities are included for your comfortable stay.