Junior Suite,City View Non-Smoking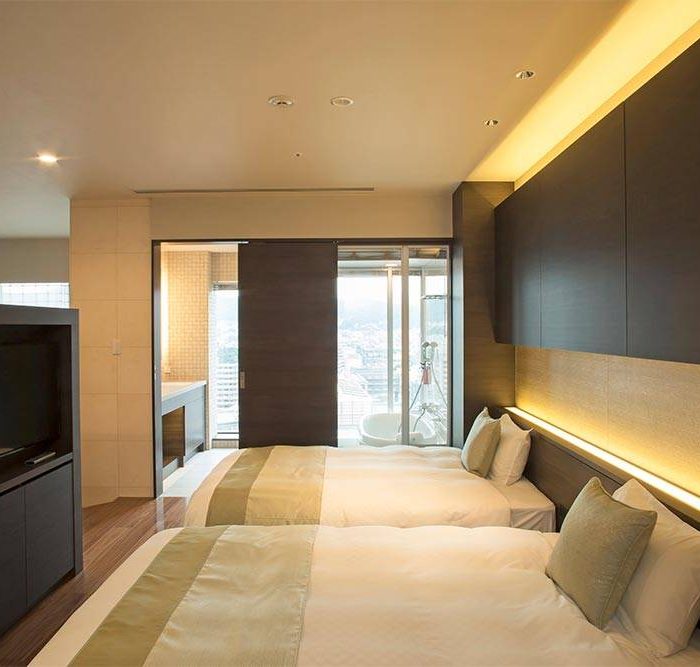 Junior suite room located on the top floor of hotel 13th, features view-bath that offer you elegance time at bath time enjoying fine Kyoto city view.
Thoughtful designed our suite room would suit your premium stay at special occasion. Unwind yourself at private lounge on 13th floor with complimentary coffee during your stay.
All standard amenities plus special amenities such as complimentary Video-On-Demand,42-inch flat-screen TV, Nespresso coffee machine and bottled water.
Guests can sleep up to 2.